OUR STORY STARTS WITH THE WHEEL OF A HANDCART
It's early morning in High Point, North Carolina, and the first touch of sun beams through the windows of the Marsh factory. The light moves across clusters of workbenches, stacks of wood and machines big and small. As it spreads to the factory floor, the light lingers on a single handcart.

To most, this handcart is, well, just a handcart. A rolling platform. A bunch of boards with a handle and wheels. To us, it's a symbol of something bigger.
Every morning for more than a century, Marsh employees have come to work with one goal in mind: to become a meaningful part of people's homes and lives by providing them with quality cabinetry.
And believe it or not, we could never achieve that goal without our handcarts. We bought most of them in the 1930s, and our cabinetmakers have used them every day since. Like us, the carts are reliable and resilient. They do the simple things right. They hold our product carefully, and wear their age comfortably.

Even the wheel of the handcart inspires us. So much so, we made it our badge. You see, a wheel moves cyclically. Continuously. Its beginning and end are inextricably linked.
Our company's journey works the same way. We're committed to forward progress—building new relationships, refining processes and adapting to the industry in which we work—yet we constantly draw from the practices and philosophies that built the foundation of our business. As we look forward, we look back, too.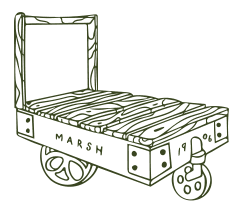 In other words, we're timelessly innovative, never sacrificing the old for the new. We join them together, with all the skill and experience of a master woodworker.
AT MARSH, WE'RE BUILDING HISTORY EVERY DAY—AS A TEAM AND AS A FAMILY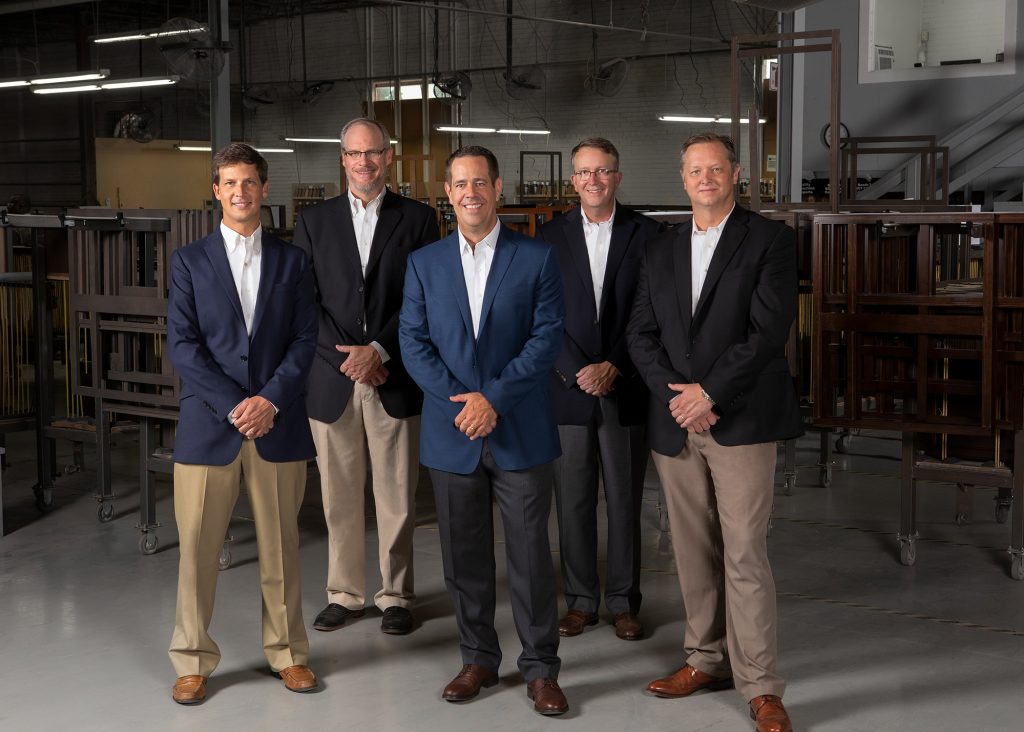 Heading up that family is our dedicated and talented Executive Team, who work together to make Marsh exceptional.
David Littlefield brings passion and experience to his role as Chief Executive Officer. Since joining Marsh in 2013, David has been instrumental in setting the strategic direction and positioning the Company for success in an ever-changing marketplace. With over 30 years of experience in sales and marketing leadership, David brings a wealth of knowledge and understanding of our industry. David loves what he does, and his enthusiasm for all-things-Marsh is infectious—just ask the other members of his team! Edwin Underwood is Marsh's President and Chief Operating Officer and has served the company in many capacities since 1994. A champion of innovation, Edwin never misses an opportunity to help Marsh improve and grow, and we wouldn't have it any other way.
As the Senior Vice President of Human Resources, Bill Bumgarner understands that great people make a great company. That's why he works tirelessly to find employees who are the perfect fit for Marsh and that share the company's core values of teamwork, integrity, trust, and partnership. The position of Chief Financial Officer is held by Barry Safrit. As CFO, he's responsible for the financial functions of the company, and he also supports the Board of Directors and its committees. Barry makes a tough job look easy, and for that, he has our deepest respect. Ken Marsh, is Vice President of Sales and has been with the company for 22 years. A man of vision and tenacity, Ken is responsible for driving the strategic initiatives that bring best-in-class solutions to our customers.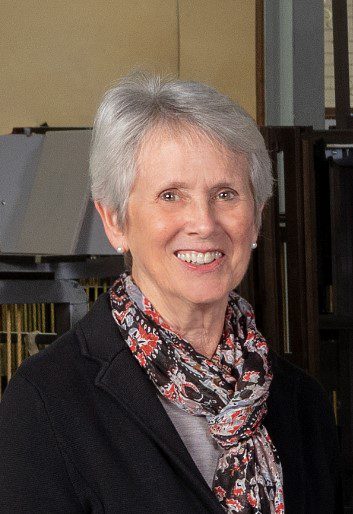 Chair of the Board and granddaughter of our founder, Mollie Marsh Brugh has steered Marsh through tough times and placed it on a course of continuing success. Through her great resolve and strong leadership, Mollie led Marsh out of the most significant housing crisis in U.S. history, taking the company to performance levels it had never achieved before. We are proud to continue to have a Marsh family member as part of our leadership team, and we look forward to a future that is as inspiring as our past.