Blog / Planning
Eating Healthy During a Kitchen Remodel
Last month, we explained how a kitchen remodel can lead to healthy eating habits. Now, we're going to help you eat healthy during the remodel process, too!
Installing your dream Marsh kitchen can last several weeks. Eating healthy without a fully functional kitchen may seem impossible, but it's easier than you think with a little bit of planning.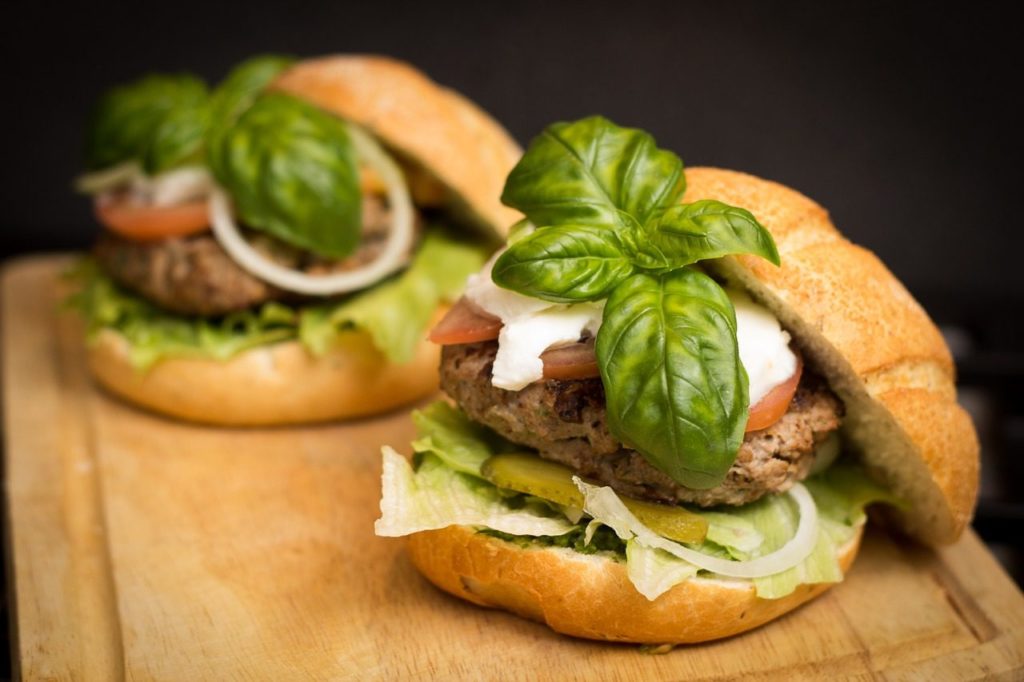 PLAN AHEAD
If you're getting ready to remodel, you know there's a lot of planning involved. With the focus on kitchen layout, countertops, cabinets, and appliances, many homeowners forget to make eating healthy a priority. Failing to plan for being without a fully functional kitchen may leave you eating out at a different restaurant each night, which could quickly take a toll on your budget.
One of the best ways to survive without a kitchen is to plan ahead and set up a temporary kitchen. Believe it or not, eating healthy won't be as challenging as you might think!
TEMPORARY KITCHEN
Planning two kitchens at once may seem like more than you bargained for, but you'll be glad you did it by the time your dream Marsh kitchen is finished. If you have a spare folding table, you already have the foundation for your temporary kitchen. The first step is to find a space for the table that will serve as your kitchen for the next few weeks. (A spare room, garage, or basement is ideal, but all you really need is the corner of a room that isn't being remodeled.)
Place all your small appliances—slow cookers, hot plates, NutriBullets, coffee makers, and rice cookers are all good choices—on the table, and you have a functional temporary kitchen! Store items such as plates, cooking utensils, and eating utensils underneath your table for easy access.
MEAL PREP
Finally, you can begin planning healthy meals that can be prepared using the tools and appliances you'll have at your disposal. If you have a NutriBullet, breakfast is as easy as throwing a few ingredients in a cup. Check out a list of healthy breakfast smoothie recipes here.
For just about everything else, a slow cooker will become your best friend. Slow cookers are especially helpful because meals require little prep time and can be left unattended to cook while you're at work. A list of healthy slow cooker meals can be found here.
FREEZER MEALS
If you're feeling really ambitious, we suggest cooking several meals ahead of installation and freezing them. Doing this means your meals aren't limited to those you can cook with your small appliances, although you will need a way to reheat them.
PRE-MADE EVERYTHING!
Salad, rotisserie chicken, and pasta. These foods can be difficult to prepare without a fully functional kitchen. Fortunately, most grocery stores have a number of great options when it comes to pre-washed salads, fresh rotisserie chicken, and pasta salads. With these staples already cooked, you can easily plan a full meal around them.
GRILLING
It's been argued that your grill can do anything your oven can. We can't confirm this, but we can confirm that grilling makes eating healthy a whole lot easier during kitchen installation. The grill is perfect for roasting meats and vegetables, baking pizza, and—of course—making foil packet meals!
Eating healthy during your remodel can be easy and budget-friendly. All it takes is a little creativity and a lot of planning!