Blog / Design
Neutrals: Anything but Boring!
Over the past few years, bold colors have been at the forefront of home design. While installing deep red or bright blue cabinetry may seem like a fun way to spruce up your space, there are a number of reasons why neutrals continue to dominate market trends (and why we're partial to these).
Members of the Marsh Furniture team recently attended this year's Kitchen and Bath Industry show, and here's what they had to report: neutrals are front and center once again! Confirming this are color experts Sherwin-Williams, who recently introduced Poised Taupe. With this neutral color, they declared a transition to warm brown undertones blended with the cool gray of recent years. In line with this trend are several different Marsh finishes including Canvas and Linen. Below, check out why these neutrals continue to be so popular among homeowners and industry experts.
Versatile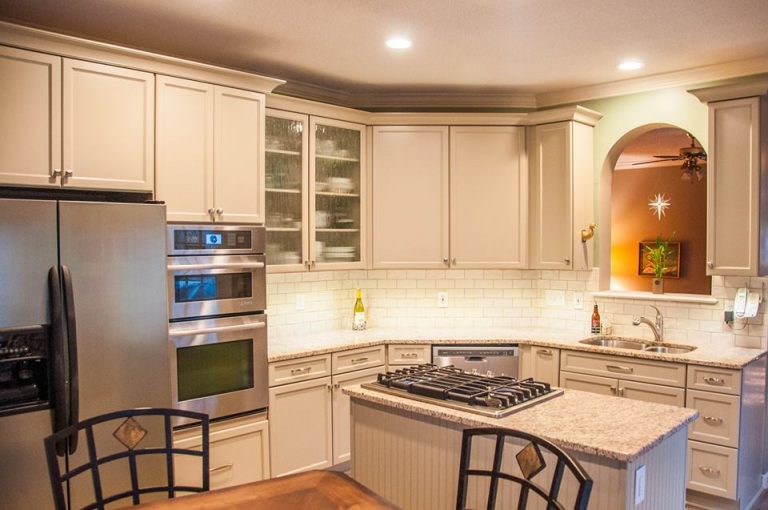 One of the greatest advantages of neutral finishes is how easy they are to work with. Choosing a vibrant, bold color often leaves you restricted in terms of the complementary colors you can use. With limited options, achieving a balanced space becomes more difficult.
In addition to creating a natural harmony, neutrals allow for freedom in design and creativity. With a finish like Canvas acting as a backdrop, you have the ability to create a canvas out of the room in which you're working. The unparalleled versatility of Canvas is especially noticeable when you add a pop of color using accessories. If you're thinking of incorporating bold reds, greens, or blues, consider doing so with vases or small appliances. Changing your space to reflect your personality, a season, or even the current color of the year becomes simpler and more affordable when done with accents and accessories rather than cabinetry.
Timeless
Neutrals never go out of style. At least, they haven't since 1906. An obvious drawback of taking inspiration from the current color of the year is that it's only "the hottest trend" for 12 months. That's why home interior experts have been reluctant to embrace bolder color schemes. For someone who wants to get the most out of a home design project, neutrals are the way to go. Our signature Linen finish is just one example of the understated elegance provided by neutral colors. Marsh Furniture Company's lineup of finishes has focused on introducing the latest in off-whites and grays because we understand that, despite a modern interest in vibrant colors, classic neutrals continue to dominate the market.
Bright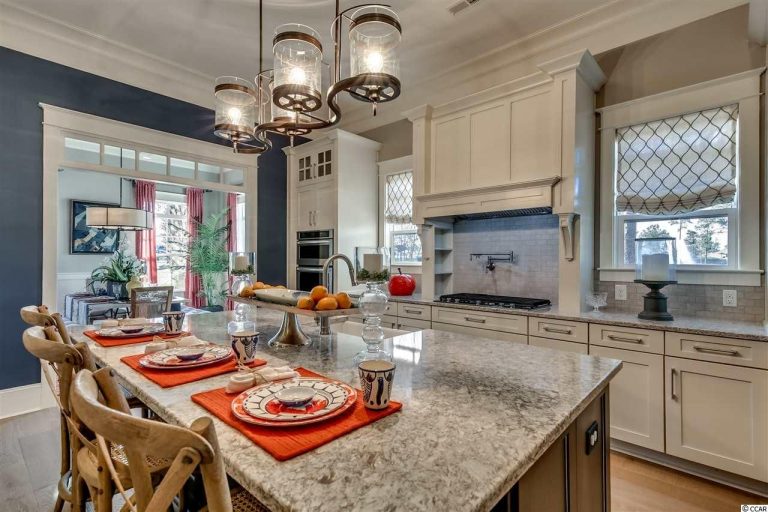 A bright, open space is what virtually every homeowner is looking for. Neutral tones reflect natural light to visually enlarge space, while darker colors create the illusion of a smaller space. Marsh's Linen finish creates a clean look that can make any room feel larger than it is.  As one of our brightest finishes, Linen takes full advantage of natural lighting to produce an open, airy atmosphere.