Blog / Design
FOLLOW THE TREND: COLOR BLOCKING
Follow the trend. With new hues from Marsh.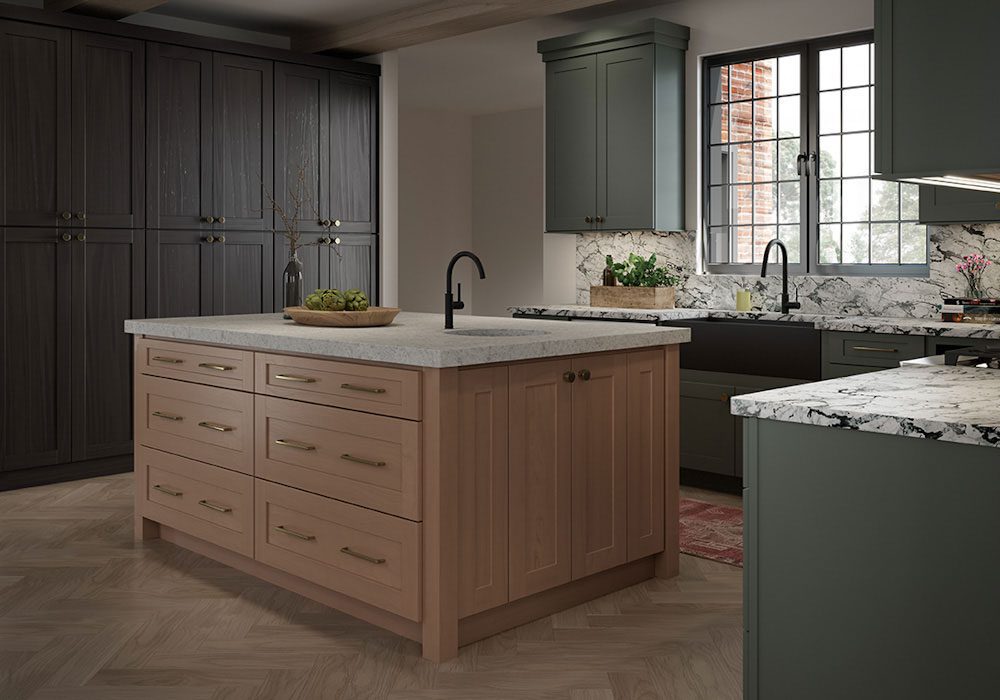 Color blocking first appeared on fashion runways in the mid-1950s, when Yves Saint Laurent created dresses in the geometric style of the painter Piet Mondrian. Today, "color blocking" refers to any style that mixes two or three bold, often contrasting blocks of colors in one ensemble to make an exciting statement.

Color blocking comes on strong, especially in kitchen design.
As we're starting to see a move away from all-neutral interiors, we're seeing color blocking in shows, trade reports, and online. For kitchen or bath design, color blocking starts with using more than one color of cabinets within a single space. Typically, a single color is used for a section of cabinets, and then a different color for another area. Recently, we introduced new hues that work especially well in a color-blocked design. But first, why is color blocking so popular with homeowners?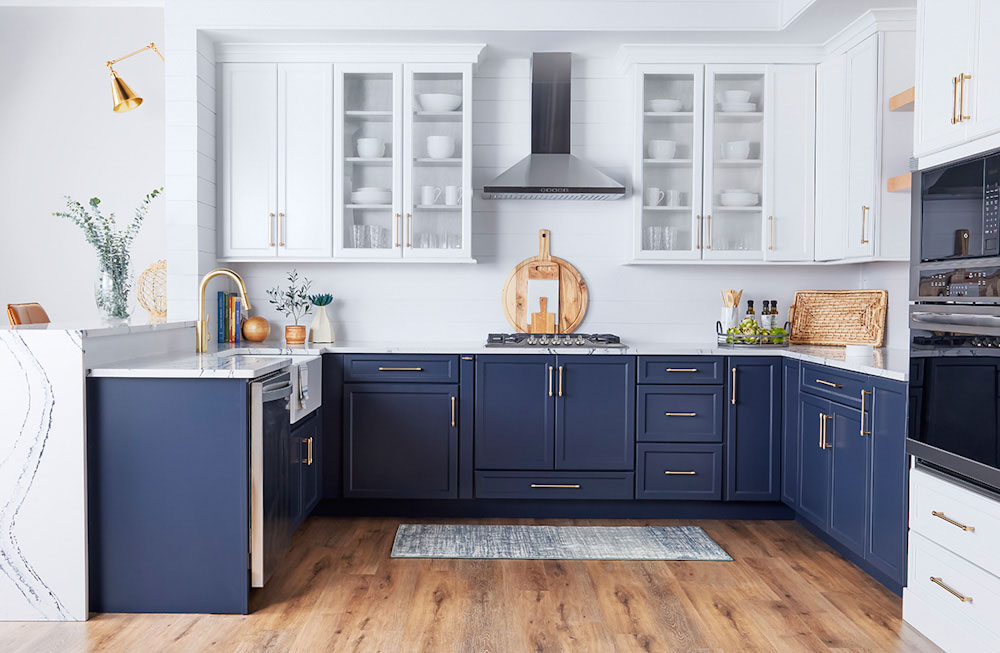 It's more exciting than monochrome.
To us, color blocking is a natural evolution from the all-white and all-gray cabinets we've been seeing for the last 20 years or so. Some homeowners feel that all-monochrome all the time can be… A little. Bit. Monotonous. Color blocking is a great way to add interest and make a new kitchen feel current.
Mary Baber, our design manager, explains, "It's becoming commonplace for homeowners to ask for an island or base cabinets in a darker tone than the upper cabinets. In a large, open kitchen, this can help split the sense of vast space and make it feel warmer and cozier. Lower cabinets feel grounded, while the overall effect can stay bright and breezy from countertop to ceiling."

How color blocking is being done.
Baber advises: "A good rule is to add a color pop against a more neutral color, such as white, gray, or natural wood cabinets. With wood floors, it makes sense to consider stain on the cabinets or island to pull the look together."
Consider these design approaches as well:
Color block for high contrast, such as putting a black island in front of white cabinets.
Combine analogous colors or mid-tones for a serene effect.
Create a moodier color palette by shifting the colors to the dark range and adding lots of texture.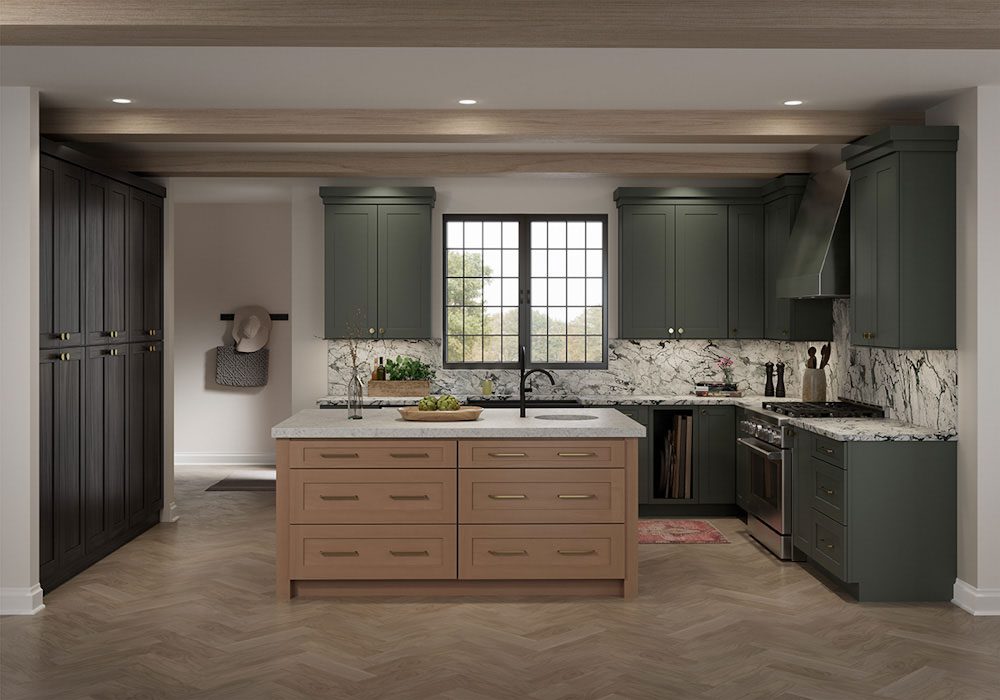 New hues combine three colors from nature.
One increasingly common tactic is borrowing a color palette from nature, especially "background" colors like green, light tan, and near-black. Done right, these colors can function as neutrals.
The kitchen above was designed with Marsh cabinets in our newest hues: Hunt, a classic hunter green (perimeter). Jute, a rich, medium-blond stain (island). Carbon, a nearly black stain (stacked cabinets).
The sophisticated, yet comfortable design above makes a large kitchen feel as if you're walking through a forest with dappled sunlight and shadow. "It works because all the colors are from nature's palette," says Baber. "The colors you see outside the window are also inside."

Want to color block? Try our palette.
When it comes to color blocking, your imagination is the limit. Marsh cabinets are finished in a wide range of paints and stains to suit every taste. Check out all the finishes with a visit to the Marsh online Style Selector.